More about Lubricator King®
Lubricator King® is designed for Engineering / Maintenance Leaders who do not compromise on Tribology Standards with substandard maintenance. Lubricator King® is a Fail-Proof Automatic Grease Lubricator that dispenses a constant Film of Lubricant at all times of bearing operation – that is Tribology Standard Compliance Utopia.
Lubricator King® have a strength pressure of 8bar (upto120 psi) when necessary, thus grease Blockages is never a problem.  This characteristic making it the Unique Automatic Lubricator that can be mounted 1meters+ away from your bearing/ application, via an 8mm od extension line. Lubricator King® can be mounted in Any position, even under water.
Lubricator King™ have 4 Types and Colour Coded Automatic Lubricators. Each Pre-Designed to operate for a Set Period and to automatically feed lubricant to your bearings, equipment or relevant application without any hassle. Lubricator King™ are filled with different Greases and we have Lubricator King™ Oil Units.
Lubricator King® has a Robust Mild Steel Body. Lubricator King® discharges a constant film of grease, at different quantity as per type design, regardless of vibration. Lubricator King® has various Integrity references and case studies from World Mining and Industry Leaders listing Lubricator King® as the Superior Automatic Lubricator.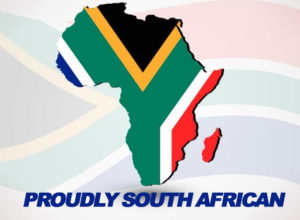 Lubricator King® have 4 individual Colour Coded Units, Each one Pre-designed to provide precision Tribology standard' greasing to bearings / seals / all other applications requiring greasing. A Lubricator King® Automatic Lubricator is activated in 1 simple step: by fastening the activator cap of your Lubricator King®. Once Activated there is only 1 possible reaction, a constant dispensing of a continues grease-film to your bearing / application without failure regardless of any external condition. 
Lubricator King® is proudly South African, and recognised as the FIRST EVER FEMALE OWNED AFRICAN TRADEMARK for Automatic Grease Lubricators in Africa! 
EXCLUSIVE 

CHARACTERISTICS UNIQUE TO Lubricator King™

Lubricator King™ is the only Tribology Designed
Automatic lubricator.
Lubricator King™ can be Mounted IN ANY POSITION, Directly onto the grease nipple or on 1Meters+ extension lines.
Lubricator King™ has NO electrical, NO mechanical components (which have proven in history to contribute to unreliability), NO Settings (which is complicated) and NO Refilling (which is the definition for Contamination which is a major cause of Bearing Failures in Africa).
Lubricator King ™ has a Zinc steel body making it very robust for Tough areas and also for ensuring that it efficiently handles high (no risk) output pressures and heat with total reliability.
Lubricator King™ has Simply Superior Strength Pressure 8bar (upto120 PSI) enabling it to deliver Grease via an extension line 1 meter+ and our Lubricator King™ Oil units deliver Oil 7meters+.
Lubricator King™  is simple to use correctly by any Literacy level employee.


Lubricator King™ operation is trouble free and require no maintenance.

Lubricator King™ are not pre-pressurised and pose NO storage-, environmental- or quality Risk.

Lubricator King™  can be used anywhere; on most applications, both large and small.

Lubricator King™ even works underwater!

Lubricator King™ delivers Proven Performance and also have world-class Mining/Process Operations' references on it's Superior Performance.
Note: Lubricator King™ having no electrical components, no mechanical components, no complex settings and having only one moving part, which is the piston pushing down with inner fail-proof chemical expansion once activated.  For this reason Lubricator King™  is extremely reliable also making Lubricator King™ the Leading Safest Single-Point Lubricator for Underground Operations.
Your Professional Automatic Lubricator Supplier since 2007"
Established in 2007 we have a trusted reputation of Honest Client relations and Unbeatable / Lowest Prices for our Clients, South African Retailers and International Distributors.
"Excellent customer service, they are knowledgeable about the products and would definitely recommend them!"
"These automatic grease lubricators are the most reliable!"
"Best Automatic auto greasers in Africa"
Commercial Sole Distribution Agency: 
Call Us:
Consumer Line : 072 059 9611
Ordering and Logistics: +27 72 059 9611
Physical Address
Lubricator King® are distributed throughout Africa from South Africa:
Emalahleni
Mpumalanga
ZA 1035